Be safe with CoinTracking: Our security measures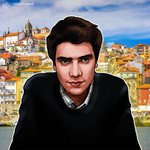 Hey CoinTracking users!
Today, we have a bit of a "boring" but essential topic to bring to the table: security.
Unfortunately, in the crypto world, there are many imposters, shady characters, and scams to steal funds from investors.
At CoinTracking, we take security very seriously, and despite our best efforts, sometimes, there are scams involving our brand name, etc.
We've decided to publish this article to convey the best practices you should have while using a platform like CoinTracking, highlight what we are doing to improve security, and give examples of the potential scams you may encounter in your crypto tax journey.
Let's get into it.
Which security measures are taken by CoinTracking?
Since our inception, we've been prioritizing security and improving our processes to make sure your information and data is secure.
For example, our servers are located inside the European Union and all sensitive user data is processed in compliance with the GDPR.
Recently, we obtained more certifications related to customer data protection and security measures by being fully ISO/IEC 27001:2017 certified.
Here are some more of our data protection measures:
Sensitive data is stored fully encrypted and protected from outside access.
Our website is SSL certified.
All user statistics are calculated without personal details.
Once we delete data, it is deleted instantly and forever. No data is left behind.
You can register completely anonymously (no personal data is required, not even your email address).
How to avoid scams?
Here is some of our advice to avoid being scammed:
If you ever receive a call from someone pretending to be from CoinTracking, IT IS A SCAM. We will never call you (we do not store customer phone numbers and do not offer phone support)!
Never share your account password with anyone. We will never ask you for your password!
Coins can not be stored on CoinTracking and could thus never be locked or frozen.
Some examples of scams targeting CoinTracking customers
Here are some of the scams our customers have informed us about – PLEASE DO NOT FALL FOR THEM
1. Emails from people claiming that they can withdraw crypto from CoinTracking
We have been notified that users received emails or calls claiming that accounts have been opened with their email addresses and that they can withdraw cryptocurrencies from CoinTracking.
Remember, CoinTracking is not a functioning wallet or exchange, and it is not possible to deposit or withdraw real cryptocurrencies from our platform.
2. Impersonators from Italy calling by phone or requesting payments
CoinTracking was informed that there were impersonators in Italy contacting customers and trying different scams.
Please be aware that CoinTracking will never contact you by phone or request a payment to free your account. Moreover, we wouldn't contact you from a Gmail account (e.g.,cointracking.contact@gmail.com). Our domain/email ends at http://cointracking.info
Names mentioned included Moana Vernier and Luca Bollino, who claimed they worked for CoinTracking.

All employees of CoinTracking can be found

here

. There are no other CoinTracking offices in the world that might have other employees.
3. Pretending to be real CoinTracking employees
Scammers are creating email accounts with the same names as real CoinTracking employees and using their pictures to pretend to be real agents from CoinTracking.

Please always confirm the email address of the person interacting with you. Our official email addresses have the "cointracking.info" domain, and we would not contact you from any other email account.
If you encounter any suspicious emails or have concerns, please contact our support team immediately.
Stay safe, and thank you for using CoinTracking!